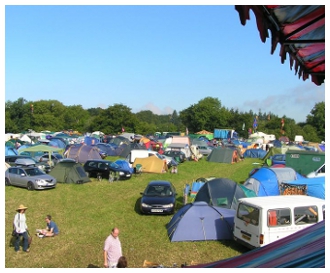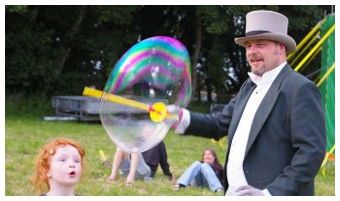 Hawkfest FAQ'S -
Frequently asked questions
What is Hawkfest? - Hawkfest is a small music and arts festival which takes place from Fri 27th till Mon 30th August 2010. Its run by Hawkwind, the original free festival band and tries to capture as much of that old spirit as is possible in this age of corporate commercialism. We have as few rules as possible, but enough infrastructure and safety measures in place to make it all legal.
There are lots of different activities to keep you occupied, bars, cafes, stalls, workshops, discussion forums as well as two stages and around 40 bands.
Where is this years Hawkfest? –The Isle of Wight, Afton Downs, the site of the iconic 1970 festival, where Hawkwind famously played outside the perimeter fence 40 years ago to the day, exact location and maps will follow nearer the time
How do I get to the Isle Of Wight – The island is served by 2 ferry companies, Red Funnel and Wight Link who both offer regular services to and from Portsmouth, Southampton and Lymington. Wightlink will be offering concessions on travel to all Hawkfest ticket holders, full details will follow once we have this in place.
Which is the best ferry to use? - Being on an island 23 miles by 13 miles none of the various routes are going to be too far from the site but the easiest option is Wight Link's Lymington to Yarmouth service. Between 04:00 and midnight they run 26 crossings each way, every day taking a mere 30 minutes and getting you to about 4 miles from the site.
Where do I stay? – There is a campsite at Hawkfest for tents, caravans and campers at no extra charge…..alternatively you could treat yourself and your family to a ready made luxury tipi in our exclusive tipi field. Click here for details
If all that camping is a bit much for you, then there are plenty local bed and breakfasts and hotels on the island within easy access of the site, click here for details on Isle Of Wight B+B's, put Freshwater as your chosen destination.
Where do I get tickets from - Tickets are now on general sale to Hawkwind passport holders and can be purchased by clicking here, just make sure you have your bank details and Hawkwind passport to hand. (If you don't have a Hawkwind passport yet, you can still buy a ticket and pick up your passport on the gate)
Are children welcome? -Yes, Hawkfest's ethos is child friendly. There will be a kids' area and various activities throughout the weekend and those 12 and under get in free when accompanied by a ticket holder.
Are pets welcome? Yes well behaved dogs and owners are welcome, as long as you take responsibility for your own animals, dogs must be kept on leads whilst on the festival site and all doggy doodoos must be cleaned up, bagged and disposed of by you.
Is there a limit on numbers? - Yes, like other years, Hawkfest will be limited to 1000 tickets.
I'm not a passport holder, is it too late to apply? - Not at all, click here, fill out the forms, get them sent off and we'll do the rest.
I'm a Hawkwind passport holder; can I order tickets for non passport holders? - Yes Hawkwind Passport holders can buy visa tickets for friends, but the non passport holder must arrive at the festival with the Hawkwind Passport holder, all we ask is that you and your guests are polite and respectful to those around you.
Will there be individual day tickets? - No
Will tickets be available on the gate? - No, you need to get tickets in advance.
Can I take my car, camper etc on the ferry? – Yes they are pretty flexible and can accommodate most vehicles, just make sure you give the correct details when booking.
Try to travel in the evenings or early in the morning to get the cheapest crossings.
What about going across as a foot passenger? - This is probably the easiest Hawkfest to attend if you are using public transport, the site is just over 4 miles from the ferry port so a taxi won't break the bank and it's even feasible by bus, we'll post more details nearer the time but a 20 minute ride on the number 7 will get you very close to the Hawkfest site! Alternatively there are plenty local fans who live on the Isle of Wight, who have offered to help out with transport. Go to the official Hawkwind forum, join up if you need to and make some contacts.
Back to the Hawkfest latest news page